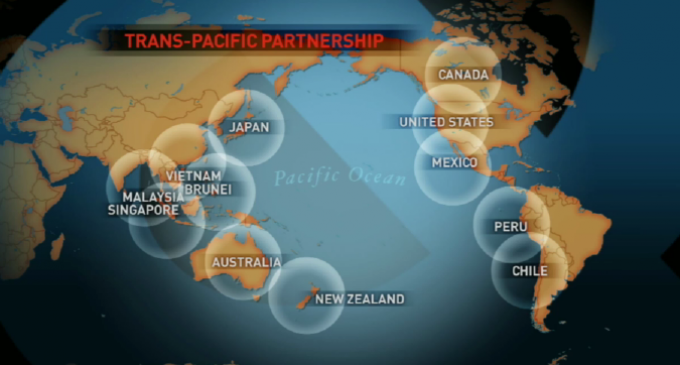 A secret trade agreement written by 600 corporations titled 'The Trans-Pacific Partnership' will actually give multinationals the power to bypass the laws of nations.
Under this fascist trade deal, which would be between the US and Asian countries, corporations can sue nations if their business practices are infringed upon.
Can you imagine a corporation like Monsanto being able to sue a government because they ban GMOs? This scenario is possible under the TPP.
KEEP READING PLUS VIDEOS: