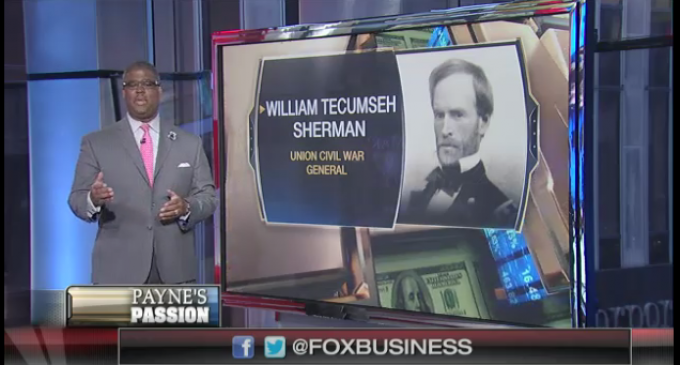 Charles Payne with Fox Business News started his segment with something that was either a wild speculation or an announcement, depending on whether you believe in an at-least-partly-honest-media or media severly manipulated by an Marxist regime.
Will Obama seek reparations for millions upon millions of African-Americans for the slavery that their ancestors suffered through so many historical textbooks ago?
Mr.Payne believes he will. As we all know Obama to have stoked the fires of racism more than once during his 'tenure' as President, most self-evident during the Ferguson riots, one could easily foresee him committing such an action – it would simply be stacked on top of a great many other 'unbelievable' actions perpetrated by his administration and continue to stoke those fires that keep his transformation of America from a Republic to a socialist state…warm.