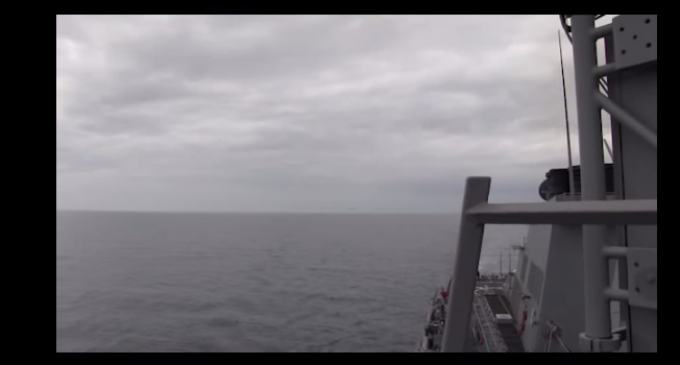 Mounting tensions between the U.S. and Russia continue with a brazen move by a Russian Su-24 fighter jet that 'buzzed' the US Ross warship this past May 30th.
The RIA state news agency reported that the Russian aircraft was deployed to head off the U.S. warship because it was 'acting aggressively' in the Black Sea along Russia's territorial waters and heading in their direction.
The Pentagon is denying claims that the fighter turned our sea vessel back.
MOVE ON TO PAGE 2:
[nextpagelink]Navy Releases Video Of Russian Warplane Brazenly Buzz US Destroyer[/nextpagelink]