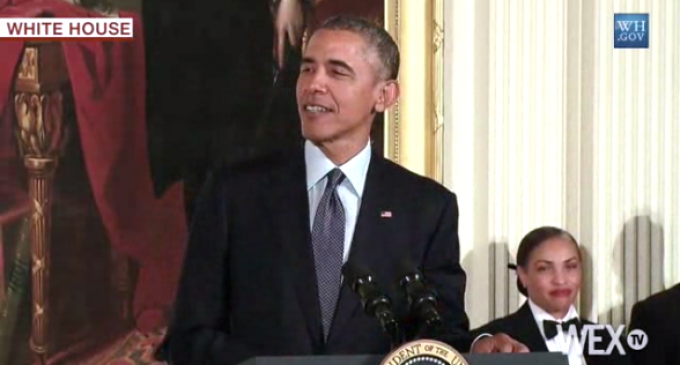 President Obama took a jab at Christians over the Easter breakfast at the White House.
"On Easter, I do reflect on the fact that as a Christian, I'm supposed to love, and I have to say that sometimes when I listen to less-than-loving expressions by Christians, I get concerned," Obama said to the room of Christian leaders.
"But that's a topic for another day," he conveniently added.