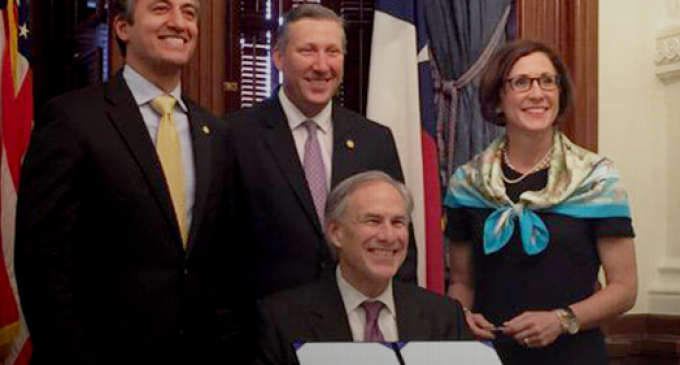 The great state of Texas just dealt a major blow to the Federal Reserve. Last Friday Gov. Greg Abbott signed House Bill 483 into law, which will create the nation's first state-level bullion depository.
The Lone Star State just doubled down on their reputation as being 'hostile' with the feds.
But this law has another component that is surely ruffling feathers in Washington.
SEE PAGE 2:
[nextpagelink]Texas To Repatriate $1 Billion Of Their Gold from Federal Reserve[/nextpagelink]